Our history begins with Robert L. Cole, who founded Globe Propane in 1954. Experienced in the oil industry, Cole was the first to sell propane as a motor fuel locally in the Long Beach area. He focused on distributing propane to rural areas and cotton farms, and supplying fuel for the surrounding communities. After he passed away in 1984, his wife Joyce M. Cole took over the company. In the 90s, Globe Propane expanded its scope, delivering propane to the Long Beach Naval Shipyard and servicing state and county contracts.
Ms. Cole also began to mentor her granddaughter, Karen Dixon, who became the Vice President in 1994. "My grandmother taught me the ins and outs of running a balanced business," Dixon says. "Her specialty was kindhearted relationships with her employees."
After her grandmother passed away, Dixon assumed responsibilities of the company. Now, she works to maintain her grandparents' standards in both business and community relations. As the third general of the Cole family, Dixon—along with the rest of the Globe Propane family—is committed to providing quality service and small business transparency that is hard to find these days. Today, we are a certified minority Woman Owned Business (WBE). We are always looking to grow, adapt, and serve our local communities' needs.

Get to know Globe by our numbers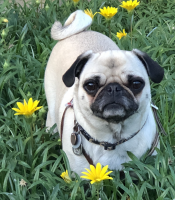 In the Yard & On the Road